Not Sure How to Create a Cashflow Forecast?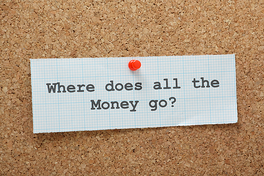 No problem! We've done the hard work. You just fill in the blanks. This easy to use
Monthly Cashflow Forecast Worksheet
is ready to go with built in Excel formulas.
Forecasting formulas are already built into this Excel spreadsheet. Just fill in your numbers each month and watch the forecast unfold for the months ahead.
Can be used as-is or easily modified to fit your chart of accounts.
Forecast annual profits v. end-of-year debt
See where you are bringing in the most money
Track what is costing you the most
Get help setting your financial goals for the next year
Stop guessing and stressing! Download this free cashflow forecast worksheet, now.
Share With Friends And Colleagues