Pass the Tax Deductions "Laugh Test" with Flying Colors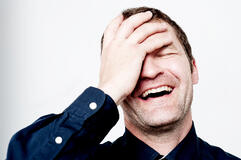 The IRS says anything that's "helpful and appropriate" to earning business income is deductible — but what does that really mean?
Our free Must-Have Guide to Tax Deductions for Small Business Owners will show you:
Some typical deductions that do NOT pass the laugh test
Legitimate deductions often overlooked by small business owners ...
...including retirement contributions and hiring your children.
When it comes to tax deductions, common sense alone won't save the day. Request your copy now and take advantage of every legitimate deduction available to your business.
Share With Friends And Colleagues